February 10th, 2009
Day 6
Breakfast: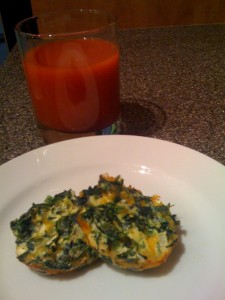 Veggie Quiche Cups To Go (egg beaters, spinach & asparagus)
V8 Low Sodium Veggie Juice
Coffee w/ Fat-Free Milk
Morning Snack:
1 Reduced-Fat Colby/Cheddar Cheese Stick
Lunch: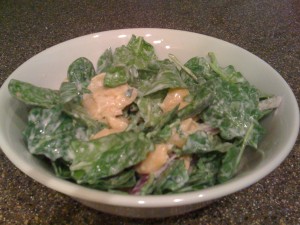 Butter Beans, Arugula and Spinach Salad w/ Green Goddess Dressing
Sugar-Free Cherry Creamsicle
Afternoon Snack:
Oops! Missed this one. My bad.
Dinner:
Left-over Buttermilk Salmon Chowder
Dessert: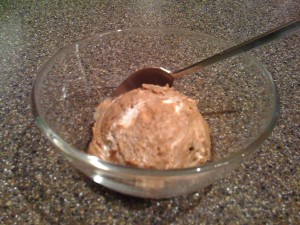 Peanut Butter Cup
Exercise: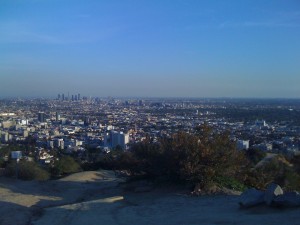 4 Mile walk up Runyon Canyon!!!
Finally a day without cool temperatures and rain!
I saw 2 firsts today. In Runyon I've seen people walk their dogs, horses, birds, lizards, and even a goat, but today I saw a lady walking her… cat!!!! I felt so bad for the little one. Poor thing must have been terrified, since the dog park is filled with DOGS!!! My 2nd first was actor, Julian Sands. Hubba hubba! (I used to have a crush on him in my early 20's)
Tomorrow the storms will be back, so I guess the pilates will be too!